It is very common for our periodontists at Lovett Dental Heights to receive calls after a general dentist has recommended treatment for gum disease. Because of our extensive experience and training, we can tackle more challenging gum diseases for our patients. If you have gums that are painful, bleeding, and inflamed, allow our professionals to provide fast, reliable support.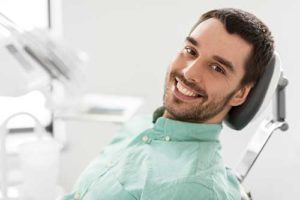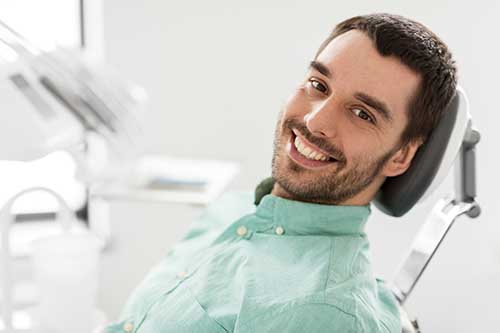 Top Periodontic Services from Our Team
Periodontics is a specialized area of dentistry. To work in this field, a person must work through and complete four years of general dentistry training and testing. From there, we go on for another two years (and sometimes more) in a specialized postgraduate training program. This type of program allows periodontists – those with a license in this area – to provide more advanced care to our patients. This must be done through an accredited school by the American Dental Association. There's a lot of work to get to this point – and that means you're in good hands.
A periodontist provides specific treatment and solutions for gum disease and other forms of oral dental surgery. Our focus is on ensuring you have healthy gums, which leads to a healthy smile.
Treat Periodontal Disease Right Away
Gum disease that advances become periodontal disease. This condition is worrisome. You may know that it can cause damage to the gum itself, the jawbone, and, ultimately, the loss of the tooth. Yet, it can do much more. There's a link between periodontal disease and other forms of the disease, including heart disease. We also know that the bacteria from this condition can travel to your heart or your brain. Thus, coming in to see our team for periodontics when you notice signs of gum disease is important.
There are many situations in which getting periodont treatment becomes valuable. Look for advanced signs of gum disease or come in when your general dentist in Texas has told you that you need more advanced care. This may include:
Bleeding gums
Painful, inflamed gums
Loose teeth
Teeth that may be about to fall out
Exposed tooth roots
Constant bad breath
Patients who have a moderate or worse level of gum disease should come in to see a periodontist. This can ensure the best level of care and treatment of this aggressive disease.
What Can a Periodontics Specialist Do for You?
Though periodontal disease is one of our main focuses for care, there is much more that our team at Lovett Dental Heights can do for you, including:
Scaling and root planning, a process to remove infection and debris from the tooth root
Periodontal pocket reduction often needed during periodontal treatment
Gum recession and tissue grafting – a procedure that puts your gums back in place
Crown lengthening
Bone grafting to improve jawbone health
Ridge augmentation and other regenerative procedures
Dental implant placement and management
We aim to make your visit with us as easy as possible. For example, if you need treatments, we do offer dental sedation support, so you do not have to worry about pain or discomfort. If you have lost your tooth from gum disease or another reason, we recommend calling us today. We offer emergency dental services to help you in high-risk cases or if you are in pain.
Improve Your Oral Health at Lovett Dental Heights
Put your oral health first. If you've been told to seek out help in periodontics, our trusted team wants to help you. With a welcoming office, modern methods, and outstanding care and attention, we hope to help you with all of your periodontal needs. Contact Lovett Dental Heights at 832-767-2210 to learn more about the services we offer.