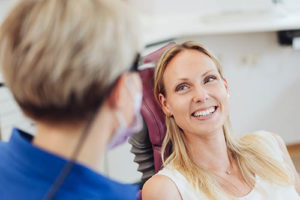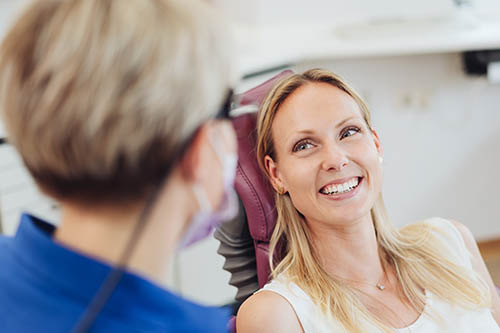 When you become a Lovett Dental Heights patient, you enjoy the benefit of having specialist services always available when you need them. Our Lovett Dental Heights office combines multiple specialty dental services under one roof. Whenever you need general dentistry or orthodontic services in Houston, you enjoy the convenience of finding it at the practice which knows you best.
Specialty dental services through our dental practice include:
No matter your dental needs, the expert specialty dentists at Lovett Dental Heights are ready to help. Contact our team today for more information about our specialty dental services.
Top Specialty Dental Services
A general dentist is the primary care provider you visit for twice-annual dental exams and teeth cleanings. This dentist also diagnoses your dental problems, then provides the treatment you need. They manage your ongoing oral health needs, restore teeth when you suffer dental damage, and provide a referral to other types of specialty dental services.
Key services your general dentist provides can include tooth care, gum care, fillings, crowns, bridges, and root canals. This dentist can also whiten your teeth and provide other cosmetic improvements. They help you understand your oral health and hygiene needs, educating you on preventing decay and other diseases.
A pediatric dentist works much like a general dentist but specializes in the oral health needs of children from birth to late teen years. This type of specialty dentist serves two years in resident training to understand children's growth, development, and specialized needs. These dental specialist services also help your children feel relaxed, safe, and comfortable in the dentist's office. This sets the tone for a lifetime of proper oral health behaviors.
Cosmetic Dentistry
Cosmetic dentistry at Lovett Dental Heights is one of our most popular specialty dental services. People see a cosmetic dentist when they want to improve their smile. So cosmetic dentists specialize in elective treatments and procedures, such as veneers, crowns, dental bonding, dental implants, and teeth whitening. A cosmetic dentist can provide a whole smile makeover, combining a variety of methods to achieve your smile goals.
Orthodontics
Like cosmetic dentistry, orthodontics improves the appearance of your smile. But these important specialty dental services also help you improve your bite by straightening teeth. This helps to correct overbite, underbite, crossbite, and other problems. An orthodontist provides a range of bite correction methods, such as dental braces, retainers, space maintainers, palatal expanders, and headgear.
Oral Surgery
Oral surgery at Lovett Dental Heights meets many specialized dental needs. This type of specialty dentist also works closely with orthodontists, periodontists, cosmetic surgeons, and general dentists as part of patients' treatment plans. For example, if you want dental implants or braces, you possibly need dental extractions. Your oral surgeon performs those extractions and other services like bone grafts and implant placement.
Endodontics
An endodontist specializes in treating tooth pain and providing services related to your tooth roots and the soft inner portion of your teeth, called dental pulp. One of the most common services provided by this specialty dentist is a root canal.
Periodontics
A periodontist specializes in the prevention, diagnosis, and treatment of diseases and injuries of the tissues that support your teeth, such as the gums. If you suffer from gum disease or want dental implants, you might need these dental specialist services.
Make Your Smile Beautiful with Our High-Quality Dental Services
Lovett Dental Heights is a multidisciplinary dental practice offering patients all of these dental specialties under one roof. After all, we want to help you achieve your smile goals and do that by showing your teeth the love they deserve. In many cases, this requires the help of a Houston specialty dentist. Contact Lovett Dental Heights today at 832-767-2210 to schedule your visit and learn more about the unparalleled convenience, expert care, and other benefits we offer.