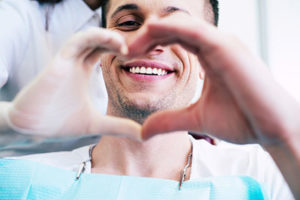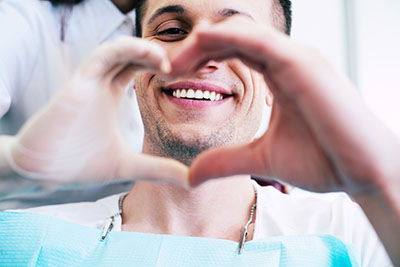 Regular teeth cleanings are an essential part of keeping your teeth and gums healthy. And at Lovett Dental Heights, it is important to all of us that you have a relaxed and comfortable experience during your visits. Part of relaxing in the dental chair comes from knowing what happens during teeth cleaning and exams. Understanding the process enables you to enjoy the clean, fresh results, and you can follow up your cleaning with teeth whitening services that will ensure your smile stays healthy and beautiful.
Teeth Cleanings for Healthy, Bright Smiles
Your dental hygienist will perform your teeth cleaning. But this cleaning starts with a physical exam of your mouth, teeth, gums, and other parts of your mouth by your dentist. They first check for signs of gum disease or other problems, using a small mirror. If they find a cavity or other issue, they might consult a specialist.
This oral exam is the first of several steps in a typical teeth cleaning. Together, teeth cleanings and dental exams tell the dentist and dental hygienist a lot about your oral health. These twice-yearly events keep your teeth and gums healthy, too. When you leave the dentist's office after your six-month visit, you either follow-up on treatment needs or receive a clean bill of oral health until your next six-month checkup.
The steps in teeth cleaning and dental exams include:
Oral health exam
Plaque and tartar removal
Expert flossing
Rinsing
Plaque and tartar removal involves the use of a scaler to scrape around your gum line and between your teeth. This is the time in your teeth cleaning when you will hear a scraping noise. But have no fear, as your dental hygienist is highly experienced in performing this task. They do not damage your teeth, as you could if trying this at home.
The hard deposits scraped during scaling are those formed by plaque left on your teeth. This plaque hardens into tartar, a calcified deposit. Professional teeth cleaning, along with tips for improving your daily oral hygiene routine, can help you fight tartar and reduce how much scaling you need in the dentist's office.
Professional Teeth Cleaning
Once scaling removes all of the tartar from your teeth, your hygienist uses a gritty toothpaste to brush your teeth. But this brushing is not like one you perform at home. Your dental hygienist uses a high-powered electric brush. The sound of this scares some people, but the brush does not cause discomfort or pain.
The toothpaste used for this brushing tastes great, although it has a slight grittiness to it to deeply clean your tooth surfaces. Sometimes you can choose between flavors like mint or bubble gum. But whichever flavor is used, your teeth feel remarkably clean and polished.
Professional Flossing, Rinsing, and Fluoride Treatment
As your dental hygienist flosses your teeth, he or she gets deep between teeth. The hygienist reaches areas you likely struggle to floss properly. They also find problem areas, such as where you easily bleed at your gums. The process removes leftover toothpaste and debris from your cleaning, too.
When your dental hygienist completes all of the above steps, you rinse your mouth. Sometimes the rinse contains fluoride, or you use water. Fluoride treatment after your rinse protects your teeth and helps you fight cavities until your next teeth cleaning and dental exam. For the fluoride treatment, you bite down into a mouthpiece filled with a gel or have the fluoride painted on your teeth with a tiny brush.
The Top Teeth Cleaning Services in the Heights
At Lovett Dental Heights, we want you to love your smile. That love starts with having twice-yearly dental exams and teeth cleanings to remove tartar and maintain your best oral health. Besides these important teeth cleaning and dental exams, our dentists also provide a range of dental services, including:
Schedule your next teeth cleaning by contacting Lovett Dental at 832-767-2210. Through twice-yearly dental visits and teeth cleanings, we will help you love your smile, too.